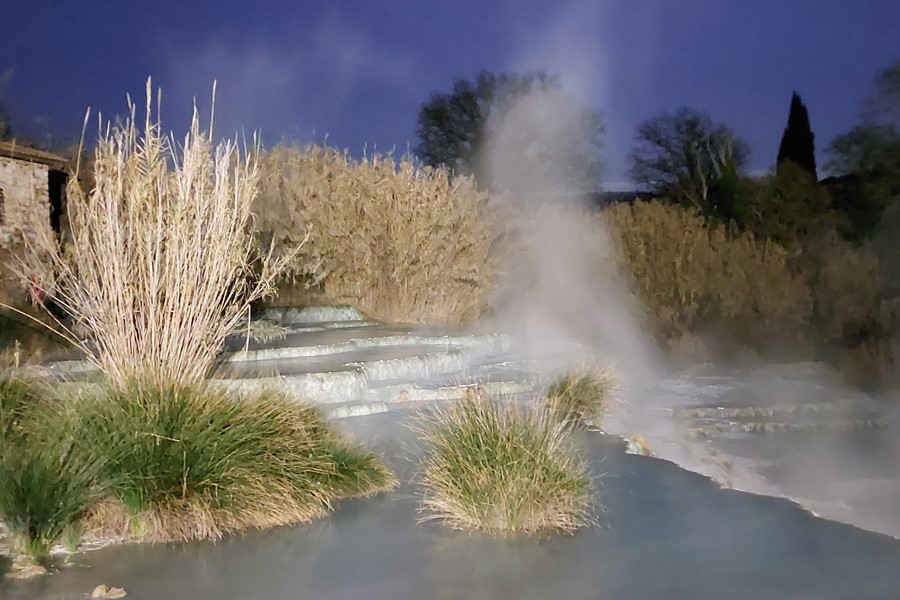 The farm "Verdicchio" is located in the heart of Tuscany . A few kilometers from Saturnia Spa with sulphurous water at 38° C , waterfalls free offer the ability to freely make the bathroom every hour of the day, for the more demanding then the spa with pools , whirlpools and swimming pools children will offer you everything you could wish for a holiday of relaxation and wellbeing.
For nature lovers, a 30 minute drive to us , in Alberese there is the Natural Park of Maremma. This extends for about 25 km with a range of hills sloping down to the sea on the sandy beaches and high cliffs , pine forests, fields and pastures, and the intense fragrance of herbs, colorful berries and hints of animals.
The park is open all year round, every day of the week. Before joining you need to buy entrance tickets at the Visitor Center . The itineraries can be done either individually or in a group, whether or not accompanied by a guide, depending on the time of year.

If you like the past and history, always a 30-minute drive you can spend a day visiting the towns of Pitigliano, Sovana, Sorano.
Pitigliano is the same for centuries : a maze of narrow streets that follow, alleys sometimes so narrow that a person finds it difficult to pass . Here every historical epoch has left its mark :: Etruscan, Roman and Medieval, every people has carved tufa creating a city beneath the city: tunnels , wells, tombs , cellars, columbaria.
Remains of ancient civilizations that have inhabited these areas are not only present in Pitigliano but throughout the surrounding area, including the towns of Sorano and Sovana especially true pearl of the ancient Etruscan civilization along the streets Cave where you can admire the Etruscan necropolis perfectly preserved.

You also can not come in Maremma without visiting the sea in Giannella and the promontory of Argentario.
Monte Argentario is a promontory that juts into the Tyrrhenian Sea at the two southernmost islands of the Tuscan Archipelago , the island of Giglio and Giannutri both reachable by ferry from Porto Santo Stefano.
Even the Argentario was an island , but over the centuries the joint action of marine currents and river Albegna has created the "Tombolo of Giannella" and " Tombolo of Feniglia" , who joined the island to the mainland , forming the famous lagoon of Orbetello.
In Giannella you will find free beaches and beaches with umbrellas and chairs, school of sailing and windsurfing.